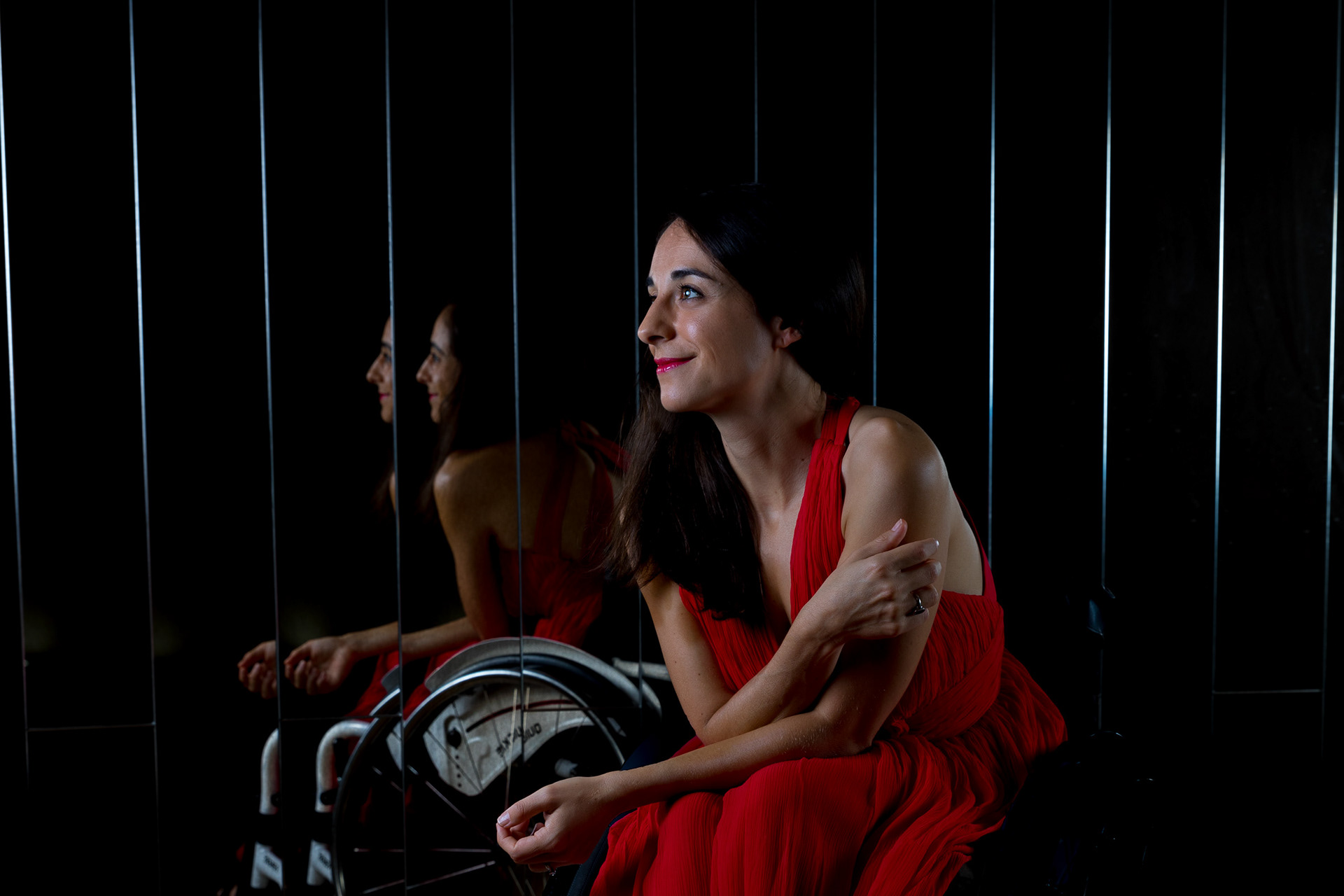 Two perspectives show imperfect mirror
The image from the front shows me sitting down, but the mirror reveals that I'm actually sitting in a wheelchair. Sometimes I seem 'normal', but my surrounding and the mirror confronts me with my imperfection and disability.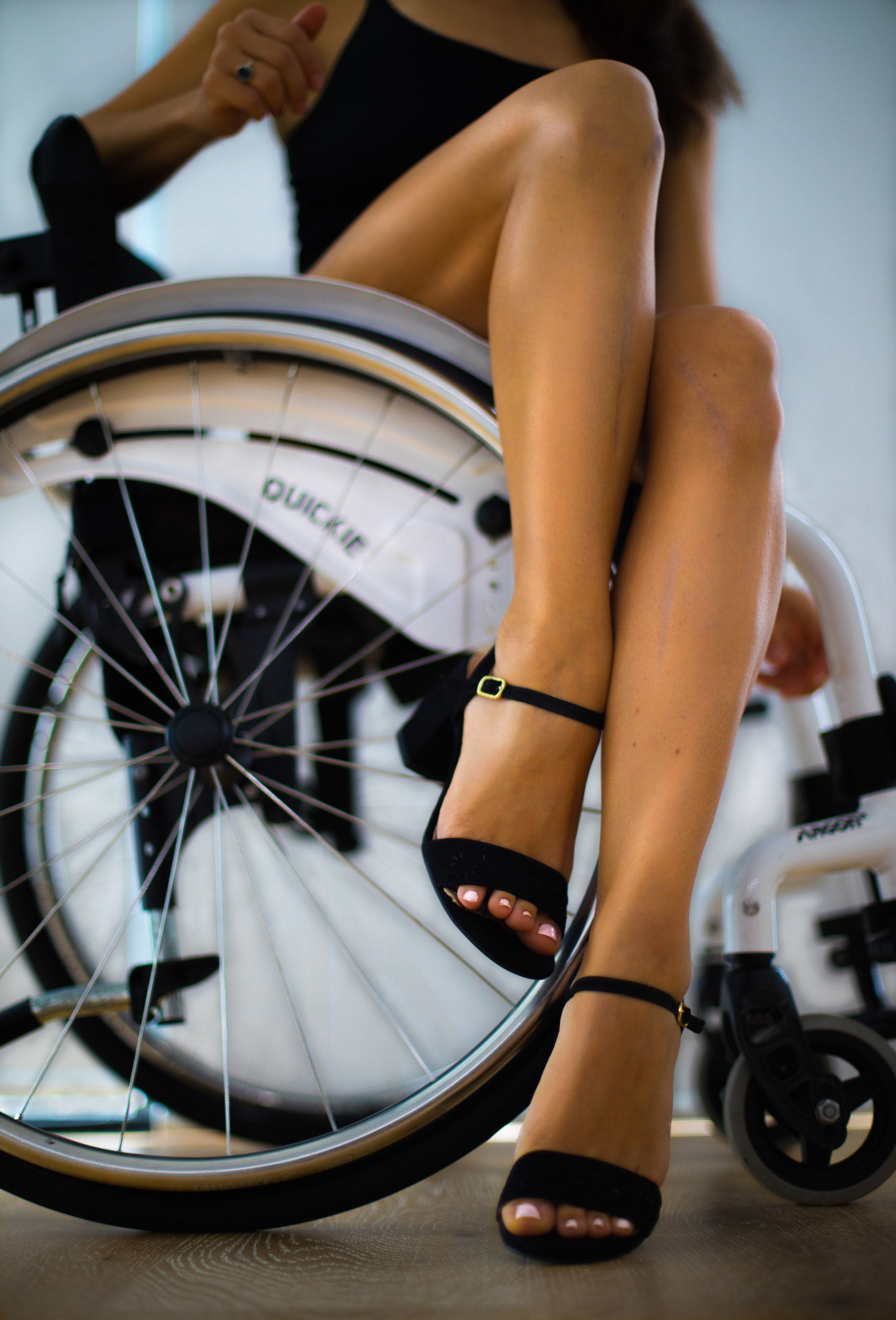 Heels in wheels
I'm no different than any other 'normal' person. People with a disability, whether they are in a wheelchair or not, can still be beautiful, fashionable and wear heels.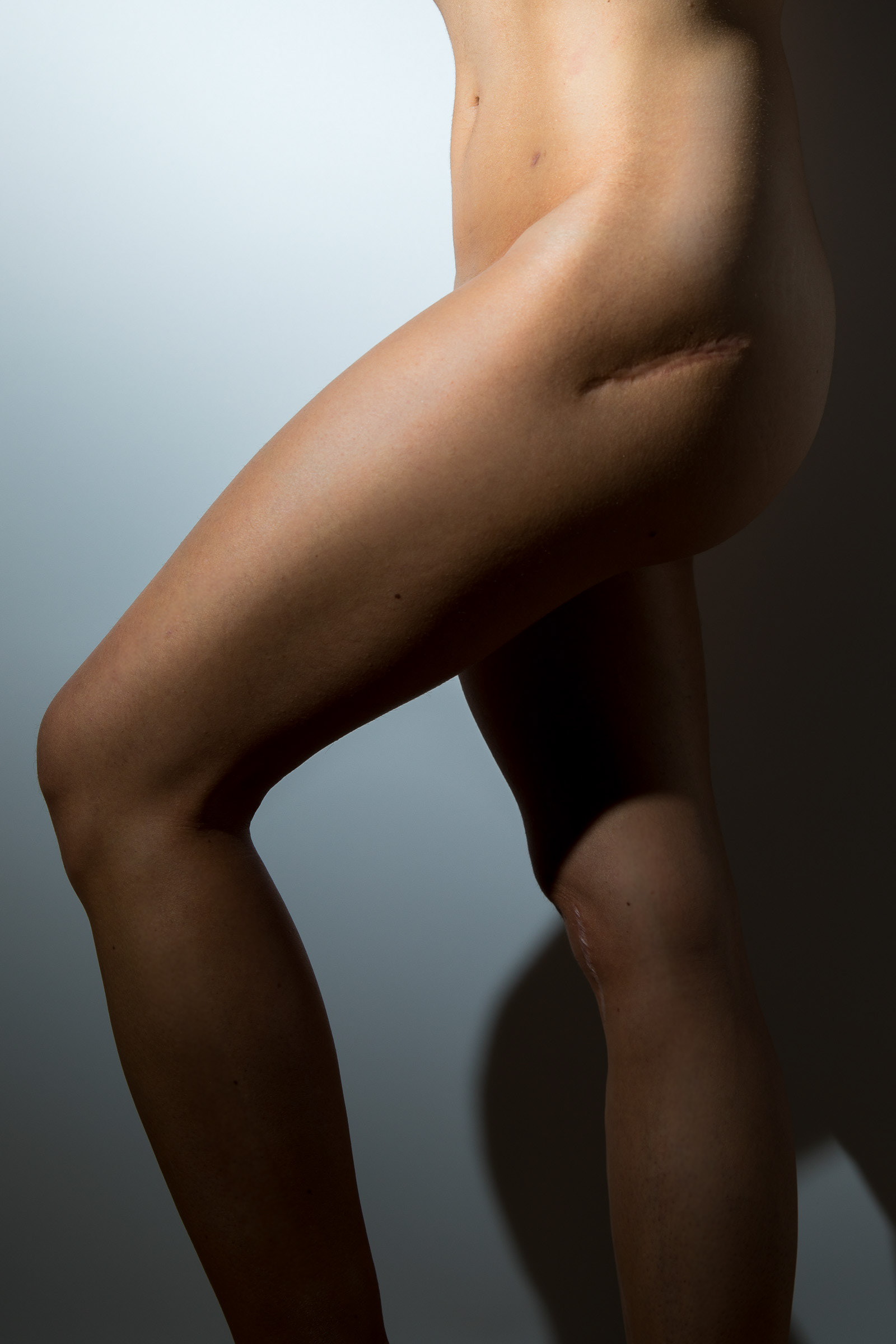 Scarred perfection
Rarely do I see advertisements showing people with scarred skin. With this photo I would like to show that despite the big scar, you can still be perfect.


Two halves of the photo
If you would look at the top half of the photo you would see me with my arms, swim cap and goggles, but you won't really expect the bottom half of the photo, which is me sitting in the wheelchair.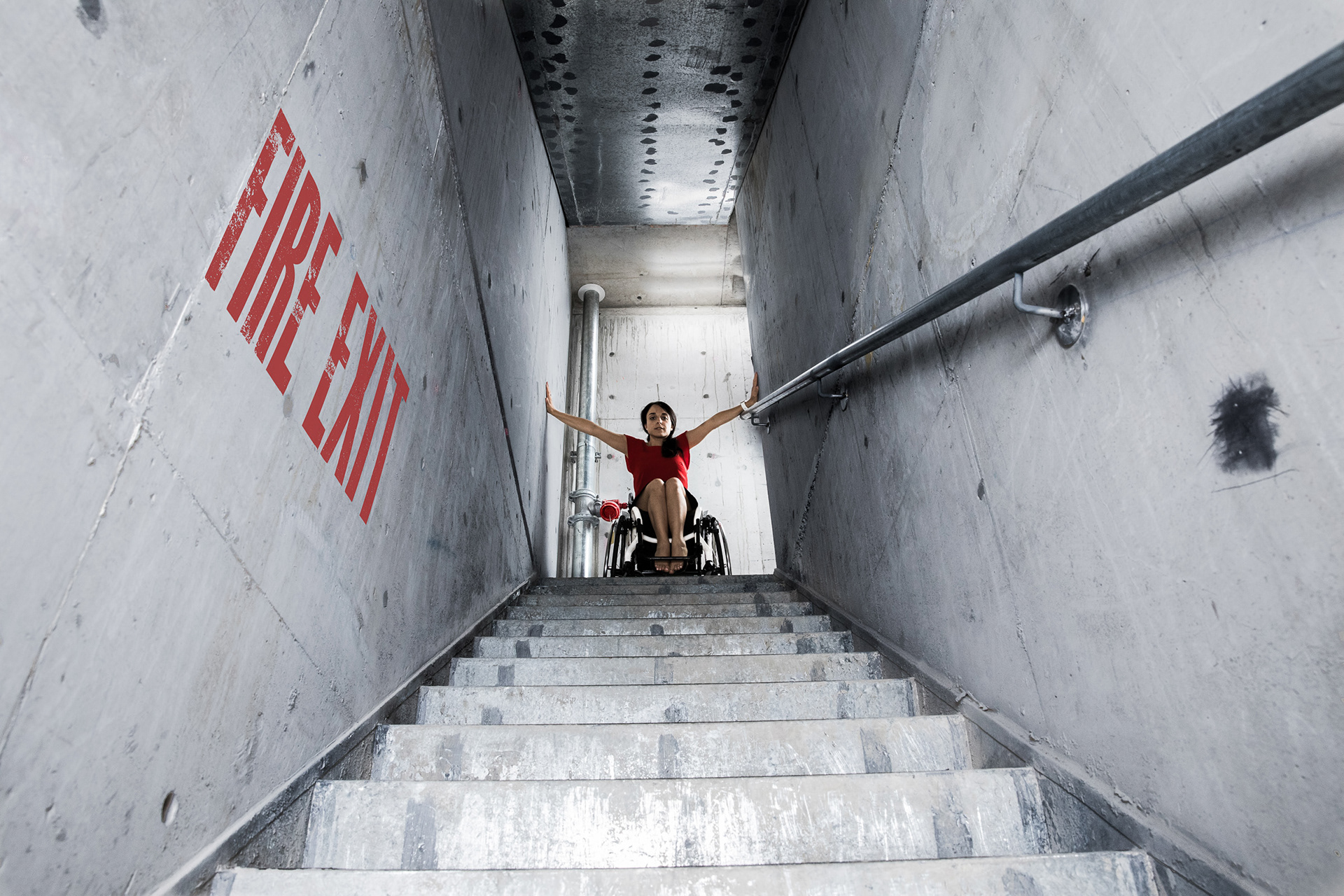 Fire! Escape!
Recently, the fire alarm went off in our apartment building. This caused me to think that actually in many places I visit on a regular basis there's no way for me to escape safely. Safety should be for everyone in case of emergency and not exclude anyone with a disability.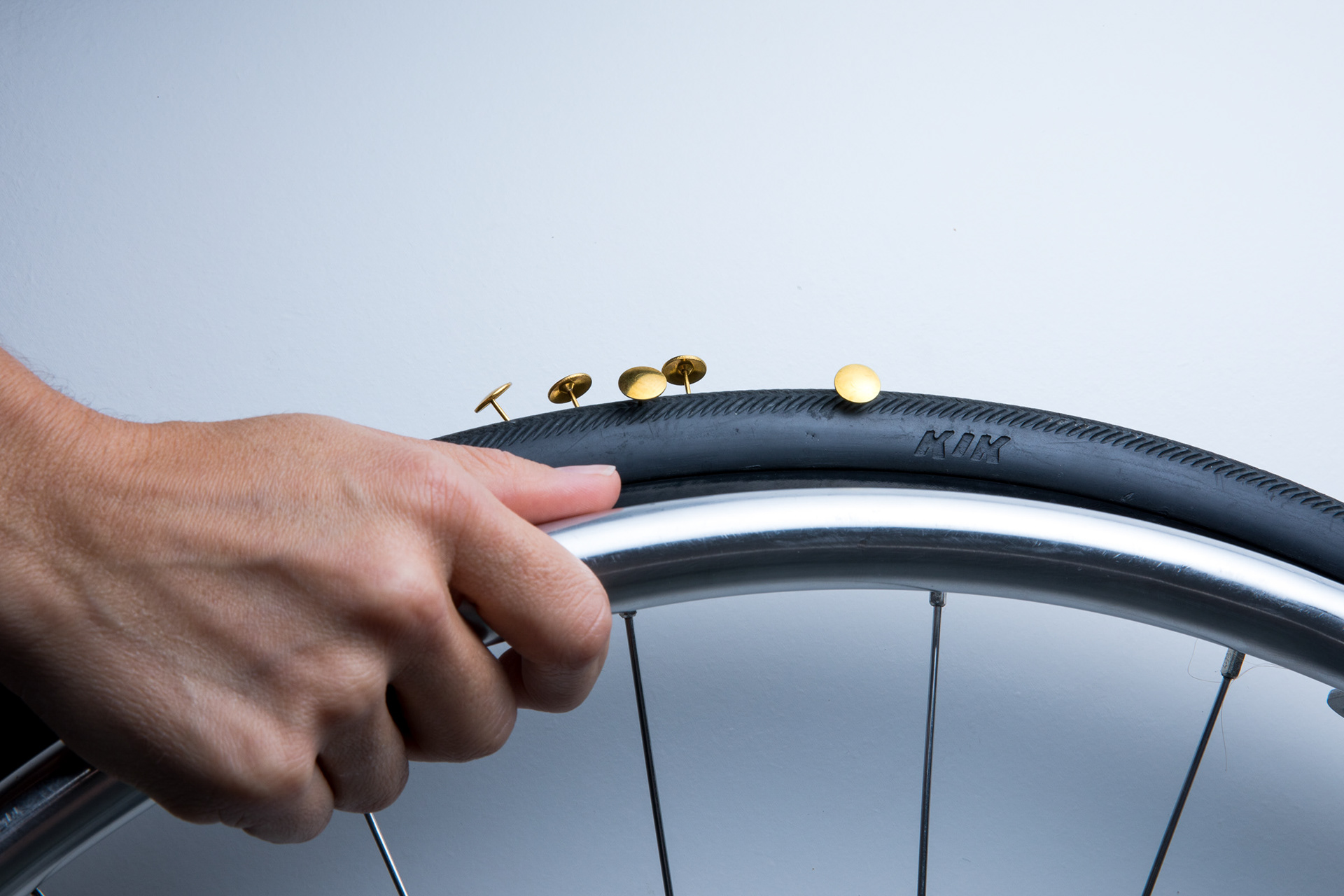 Punctured 
I think that during my high school time I felt very excluded and bullied as a person with a disability. Classmates liked to put push pins in my wheelchair tyres, which caused me to have a flat tyre constantly. The school didn't want to do anything about this because they claimed that if they would address this, they would give the bullies attention and make matters worse. It was a real pain to keep repairing my inflatable tyres. Nowadays, I don't have inflatable tyres anymore. 
Un-handicapped love
I often receive the question, if, as a person with a disability, we could have a perfect healthy and normal relationship or if my disability stands in the way. I wanted to show with this photo that a handicap does not hinder a normal marriage or love-making.


Prove myself
I feel that I very often need to prove myself. Prove myself that I am smart and capable to accomplish things. People often look surprised and don't expect to find a Dr in a wheelchair. 
This is me in my PhD gown from the University of Cambridge, which I used to wear a couple of times a week for dinners/events/functions. The gown is incredibly impractical to wear when you're wheeling yourself in a wheelchair, because of the sleeves. In a way, the gown itself already wasn't expected to be worn by wheelchair users.