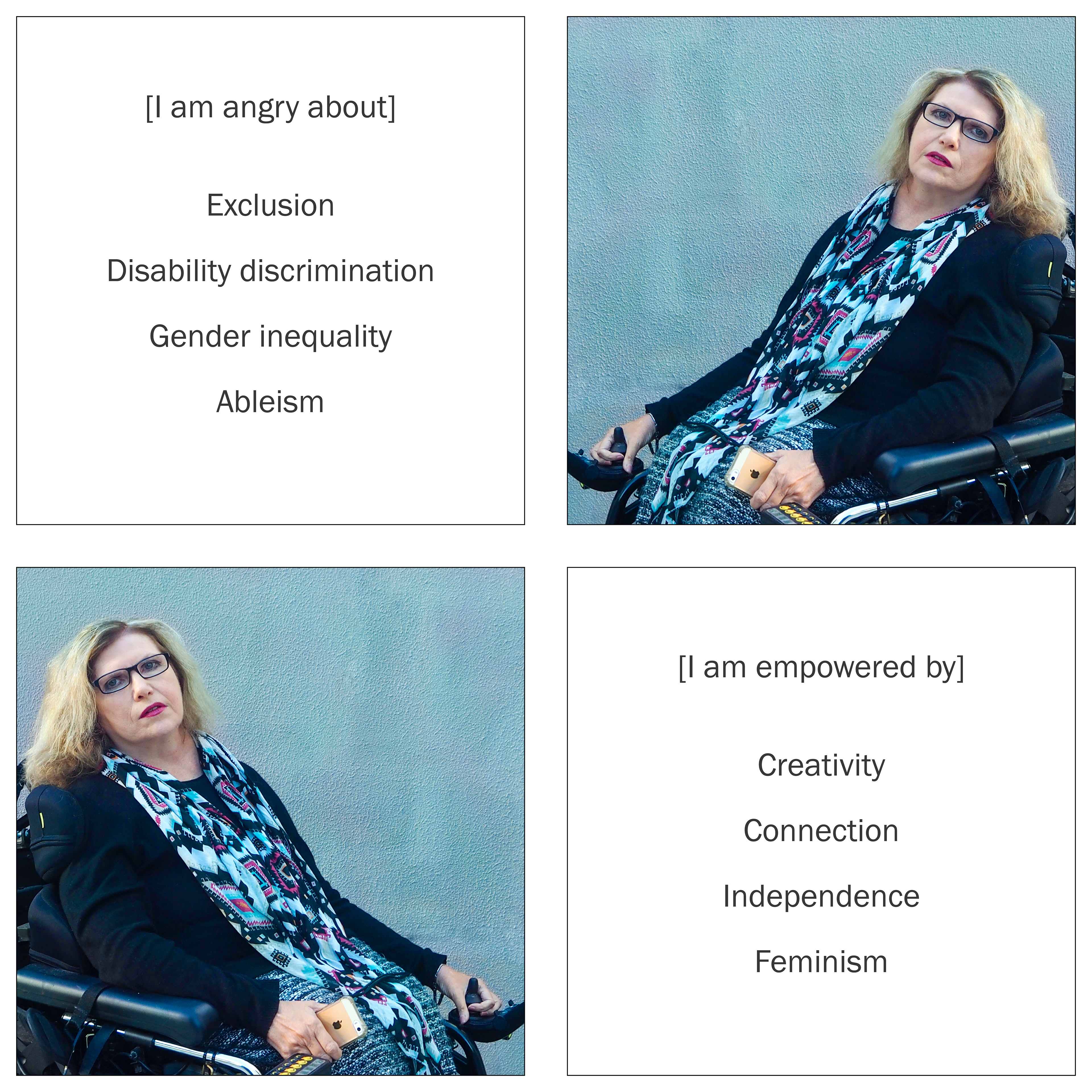 Flipping the view on power 
Power operates to limit and exclude and can also be experienced as personal energy and strength. 
These experiences coexist in daily life. This is signalled by the words on the panels, which are part of the work.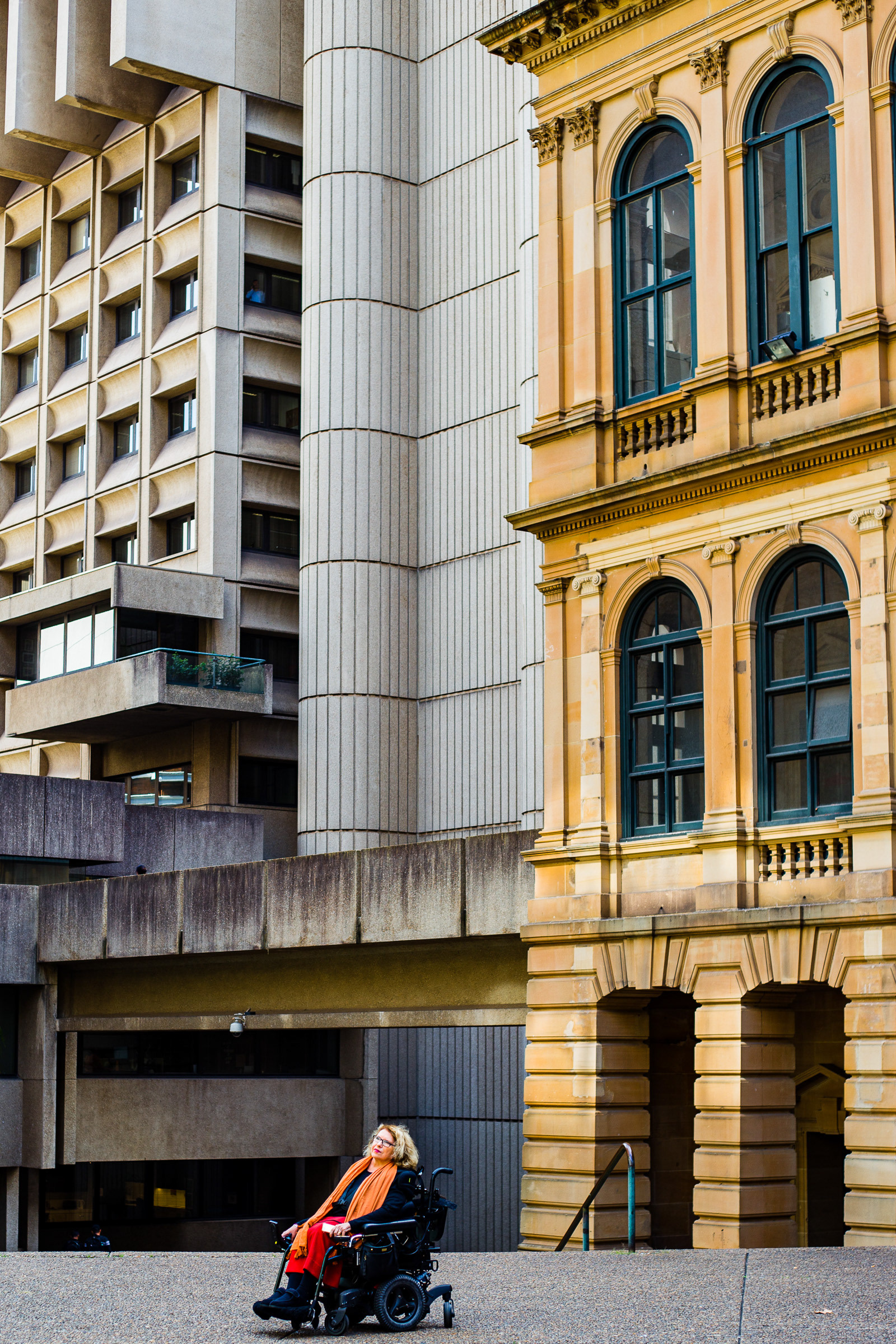 Imposing structures
A solitary disabled woman surrounded by imposing city structures, looking small. Immediately behind her but out of view, there are stairs. The architecture here represents power: historic, structural.
Why are disabled women not more visible in public life? There remain many access challenges in the built environment. The photograph is making a statement about visibility, yet there remains a pervasive sense of inequality.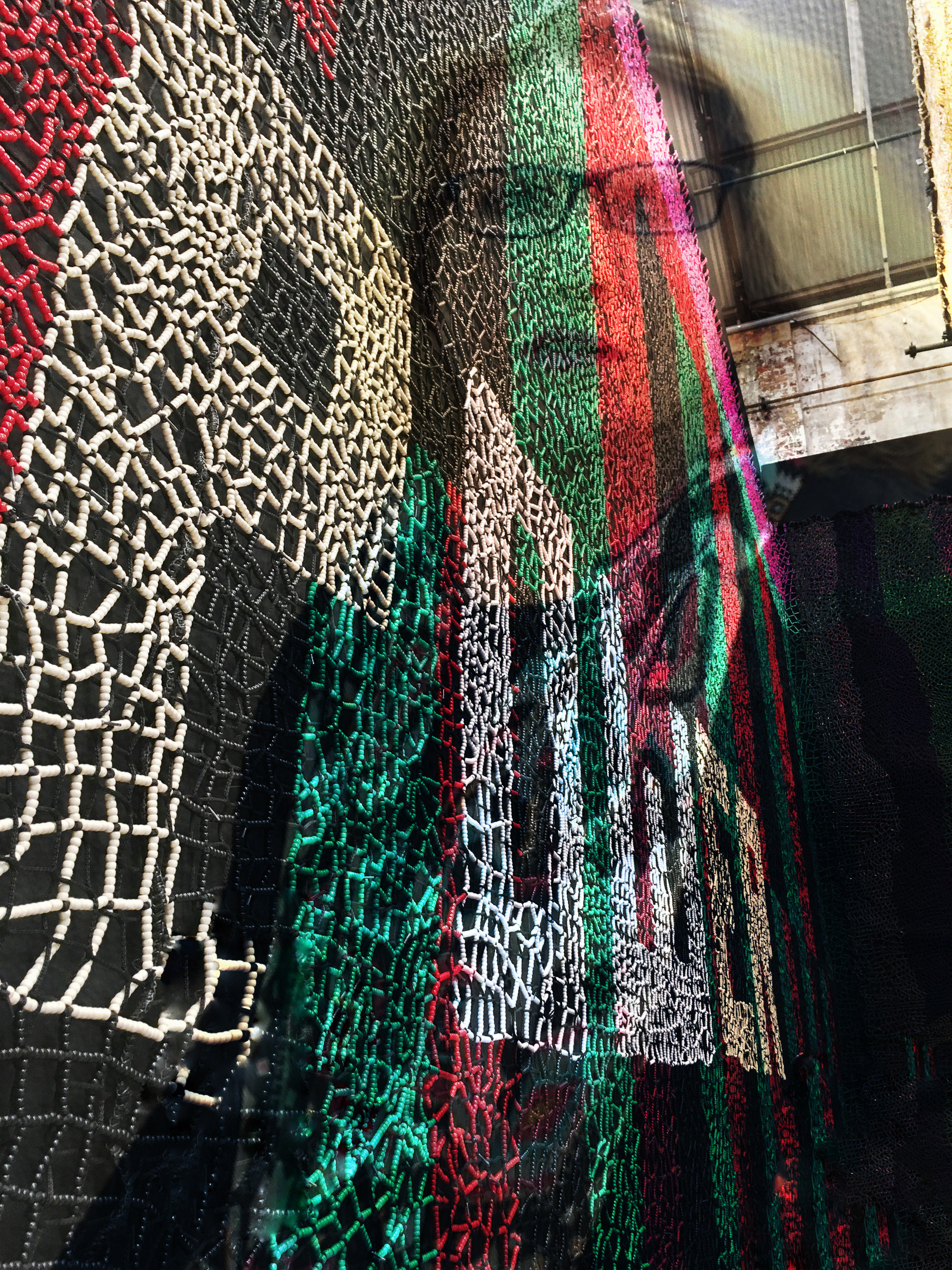 The distance between me and you
Inequality and power imbalances: a barrier, a veil, a web of norms, a wall. 
Structures that, while shifting, can create a gulf of separation for disabled women, keeping us apart, perceived as 
'the other'. 
While the barriers in the images are material, they also represent attitudes, stereotypes, and limiting assumptions.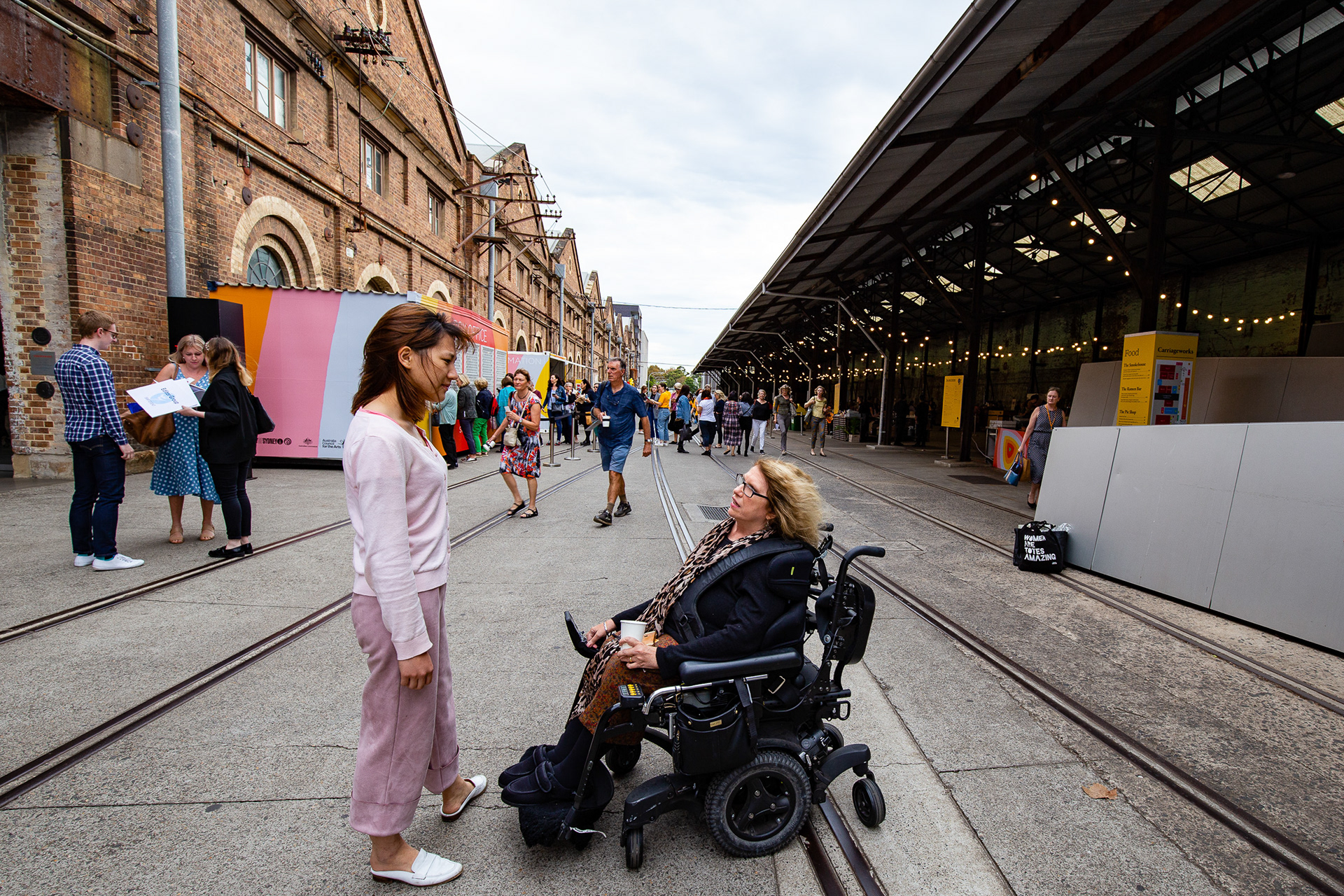 The point at which we meet
This image shows a younger woman and an older woman in discussion. We recognise ourselves in the other, each a force to be reckoned with. 
There is no sense of difference here, just our strength and connection as women.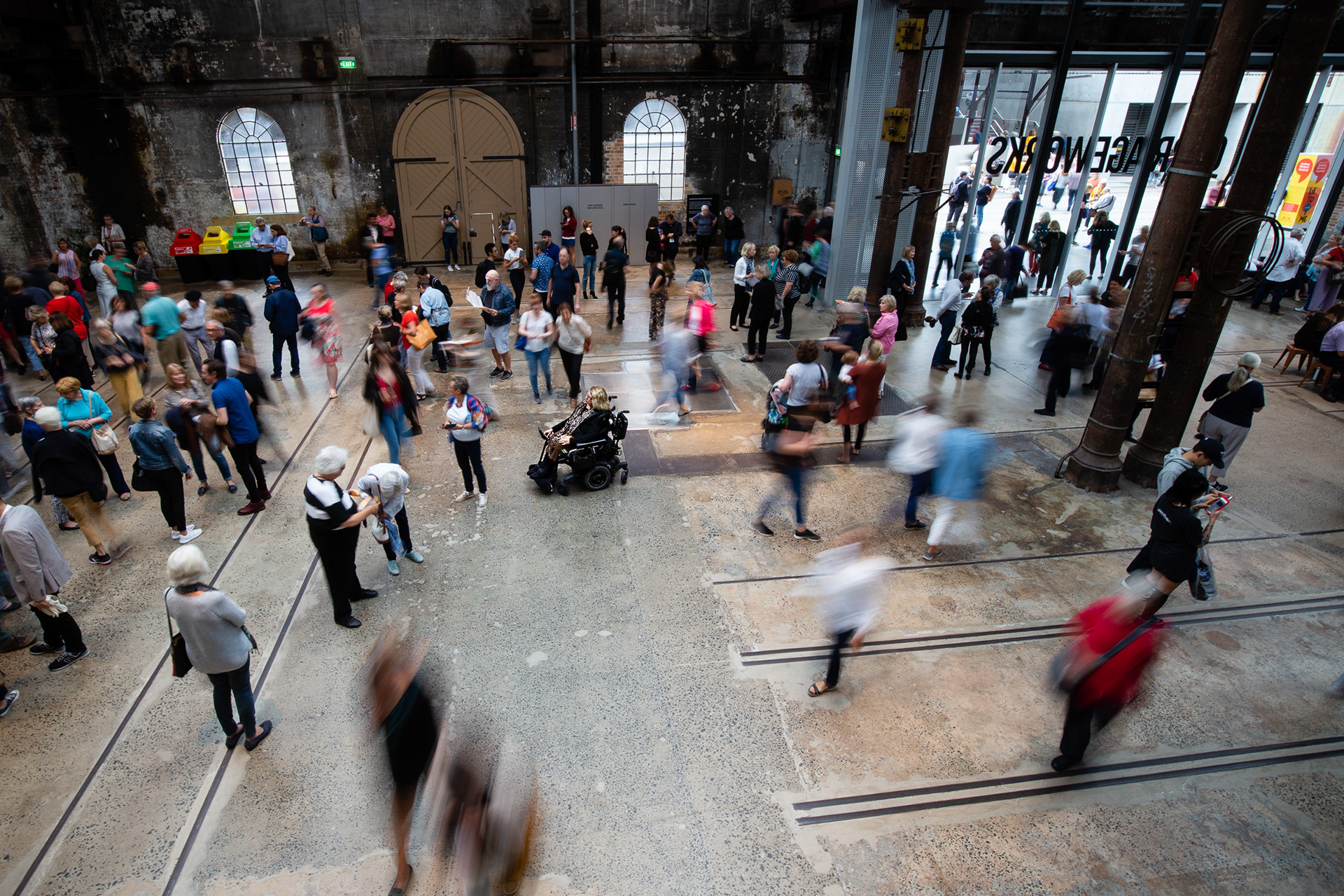 Visible to the public eye
Disabled women have active lives in the community, but can be missing from images, or represented in stereotypes. 
What is unseen can be forgotten. I'm interested in conveying our visibility in the public space. Here, the eye is drawn to the wheelchair user, a still point in a moving scene. 
To me, the photograph is about being present, independent and naturally part of the crowd.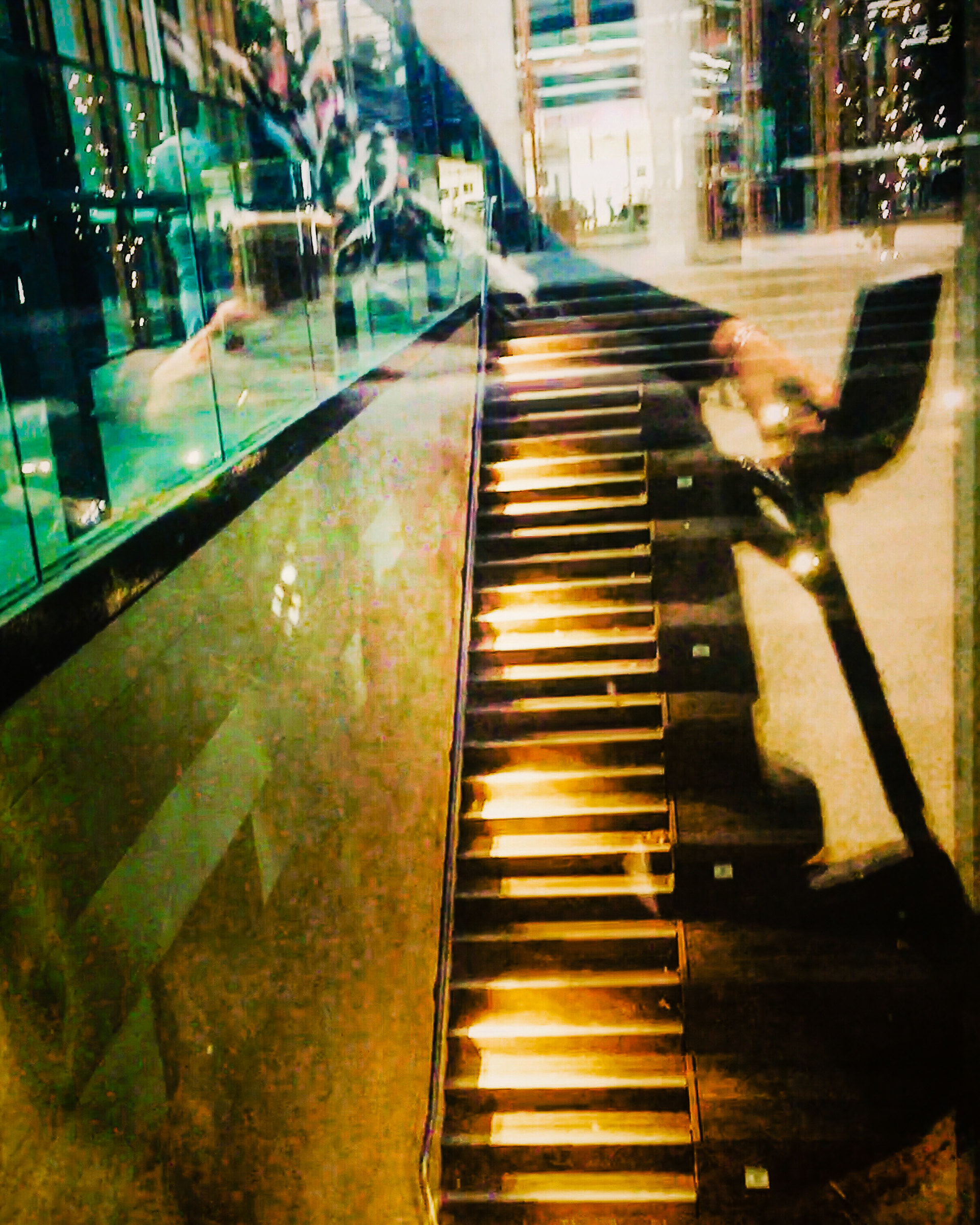 I am reflected behind the stairs
Although they take me nowhere, I have often photographed stairs. This photograph was taken with my phone, hence its blurry quality. 
My identity as a photographer is embedded in the reflected image, hidden within and around the central inaccessible architectural feature. To the right is my hand driving the wheelchair. Only just visible, but definitely in control.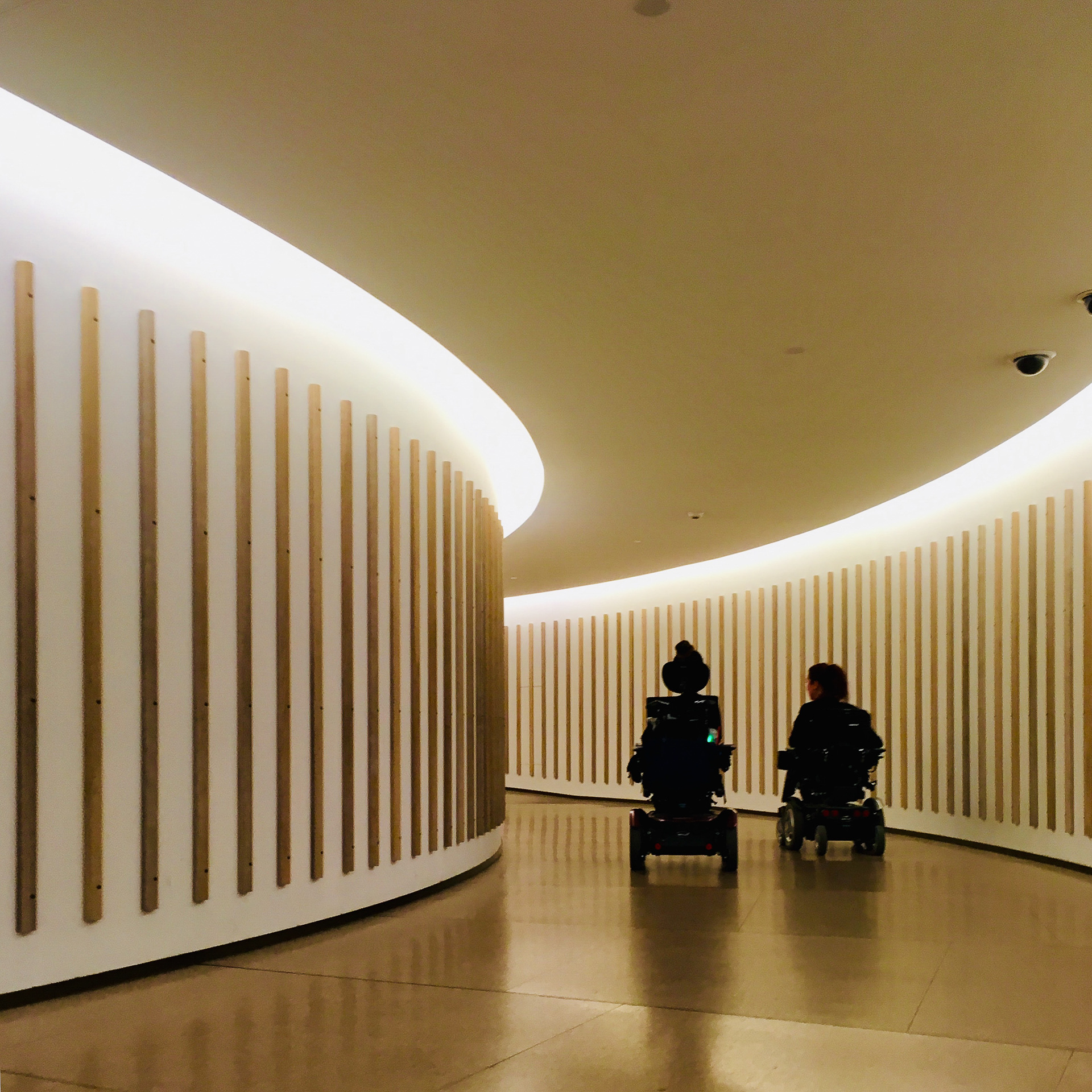 Out where we belong
This image is on the theme of visibility. My intention was to photograph disabled women in public settings and create images to record our participation in ordinary community life.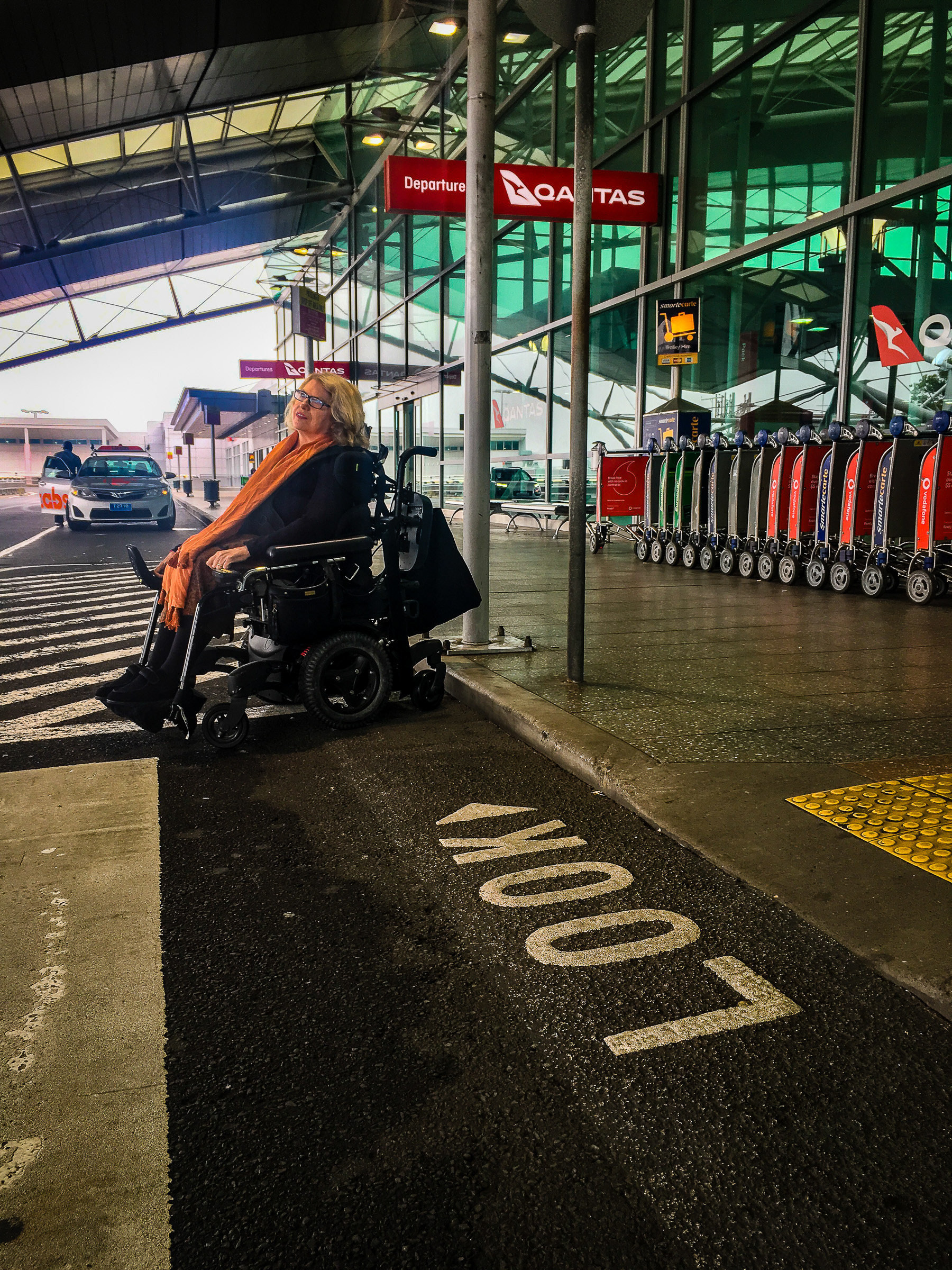 Look at me
As a disabled woman, I am often aware that people stare at me in public. Although I am also desensitised to it and it can be that an accompanying friend who will notice stares/attention more than me. 
Strangers notice our difference, as visibly disabled people. Yet, we still experience having our access needs ignored or forgotten, as though our presence is not expected. The photograph is saying well, 'here I am, look'. It is about claiming our rightful space.